Connecting the Dots Between Each Lesson
Yes, it's true;  I use all kinds of science in my writing labs to help my students connect the dots,  from one cool thing to another.  I've done this for many years.  And guess what: this WORKS.
Here's the thing about learning: everything is connected to everything else. As soon as a student understands this one little point, things change.
Today's lesson instantly connects to yesterday's lesson, and last week's lesson, and that lesson in first grade which you didn't understand – not a single word – but now you do, and it happened all by itself. Or did it. . .It's like we woke up one morning and suddenly something we didn't understand before makes sense. We spend our lives connecting the dots, and if we do it right, we'll have a far cooler end result than the horsie or duckie we ended up with on those preschool sewing cards.  We'll have constellations of connections.
Everything we learn and know is so ready, so EAGER,  to connect to new things, and to each other. Every student in my labs is smart, and ready to learn new things – perhaps not in conventional ways, but I have NEVER been accused of being conventional  (I consider this a compliment.) and ALL are ready to learn, whether they realize it or not. In my experience, people who learn best in unconventional ways are the creative ones, the thinkers, the ones who DO things, and often the kinds of things that are going to save us all.  I love this kind of student.  All I have to do is keep tossing out potential fascinations.
That's my job. I throw fascinations in people's faces. Sometimes I lightly toss them. Sometimes I barrel them into a student's face as if I were chucking a cannonball at him. Sometimes I see a fascination drifting by and I blow it around the room and make sure every pair of eyes follows it, even for just a few seconds.  I've been known to use vocabulary that some might deem, shall we say, unconventional, at times.
The things we learn while laughing, we almost always remember.  Well, I do.
Mundane things are mundane only if we are content to let them be mundane. Old dogs CAN be taught new tricks. There's no such thing as boredom unless we choose boredom.
I often use Insta-Snow to demonstrate that often the addition of one single simple thing can INSTANTLY transform a little piece of learning into a really big deal.  A few pinches of plain white salt-like powder in the bottom of a bowl, a little water, and HOLY COW, the stuff rises up before our very eyes and overflows the bowl and covers the table with white fluffy coolness. . .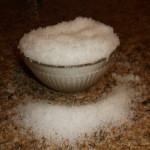 . . . you know, just like our thoughts when, more often than we realize, one simple additional thing makes a simple thought explode with wonder.
Some connections are made instantly.  Some connections take a little more time.  This is easily illustrated with various polymers.
And, all of these things being polymers, they'll last pretty much forever.  I've got polymer Christmas decorations that are over four years old now, and because they're sealed up, they'll never shrink.  Let your polymers dry out again and you can reuse them for years.  YEARS.  Store them in baggies or in Tupperware.  Polymers are so easy.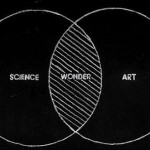 These polymers are so versatile – science, art, any other part of the curriculum, sensory projects, crafts. . . there are few areas where polymer products can't be an enhancement. They're inexpensive, too – especially when you consider that they last virtually forever.
They're also beaucoup  fun! (<-cool word – look it up and use it!)
This is what I do all day.  Don't you wish you were me?  I LOVE my job!
Next up in writing lab:  "I'm dumping this on your head."
You have been warned.
Jane Goodwin is a professor of expository writing at Ivy Tech Community College, a hands-on science teacher for College for Kids, a professional speaker and writer, and a social media liaison  for Steve Spangler Science.  She wanted to be a ballerina and an astronaut, but gravity got the better of her.
https://www.stevespanglerscience.com/wp-content/uploads/2017/07/steve-spangler-science-logo-435.png
0
0
https://www.stevespanglerscience.com/wp-content/uploads/2017/07/steve-spangler-science-logo-435.png
2014-08-15 07:00:54
2015-11-02 12:27:22
Connecting the Dots Between Each Lesson