*Savings calculated with kits and shipping costs sold separately.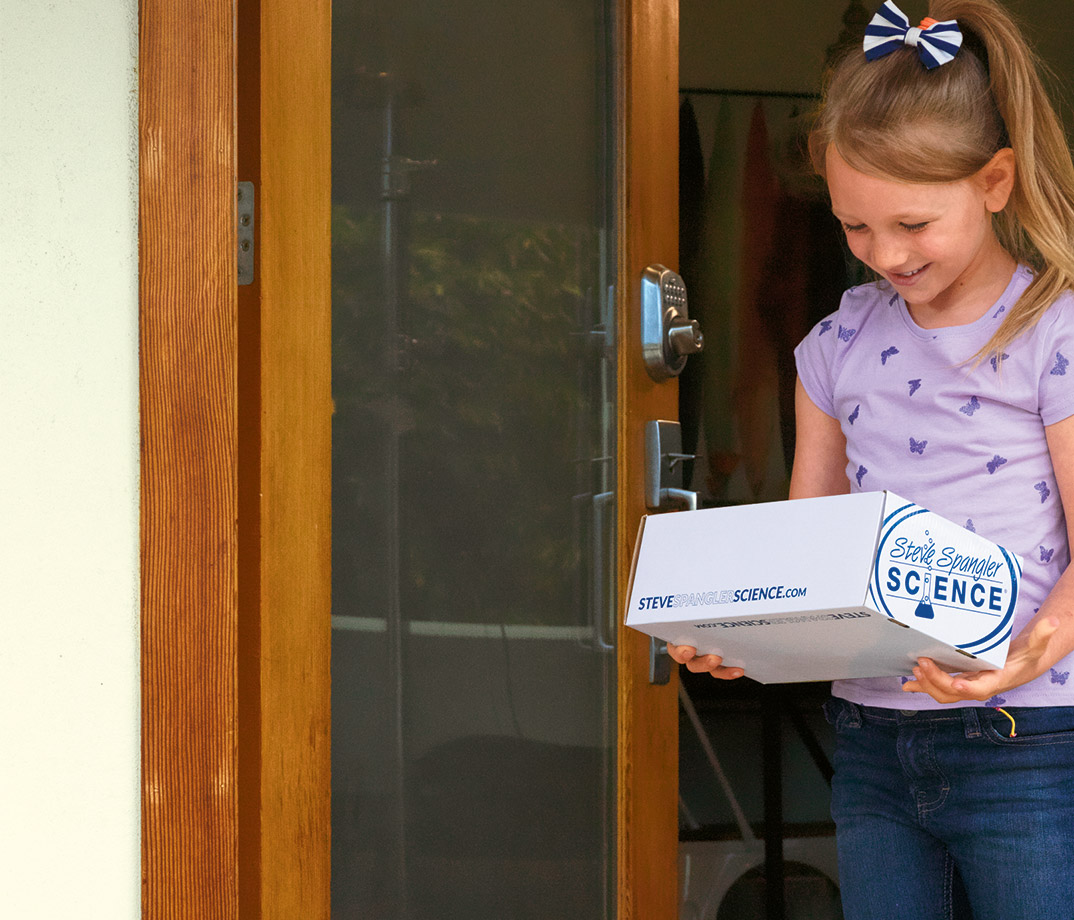 FREE
SHIPPING
(Up to $90 in savings)
with your subscription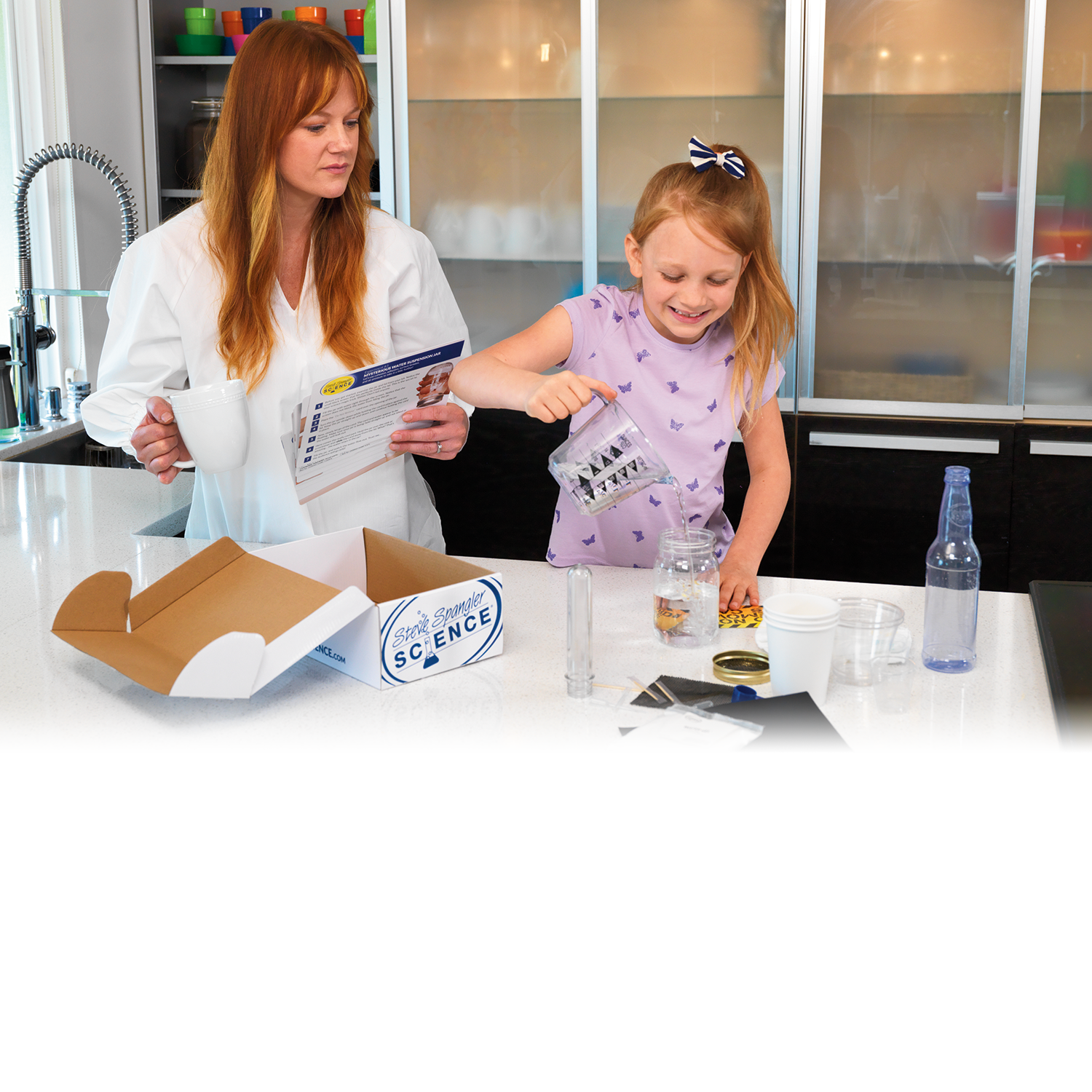 At Steve Spangler Science, we're on a mission to inspire a new
generation of scientists and engineers. A subscription to the
Steve Spangler Science Club is an easy way to teach STEM
to children with 5 to 8 hands-on experiments and challenges
in each kit, shipped directly to you. Steve Spangler pulled
together an award-winning team of science teachers and
education experts to create an experience that is the perfect
balance of learning and fun.
What's included in each kit?
Kits subject to change based on product availability.
WHAT OUR MEMBERS HAVE TO SAY
"Our 6 year old grandson loves it when that little box shows up. Great investment in his future of understanding about how things work."
– Larry
"My 13 year old granddaughter has been receiving these boxes for a year and she loves it. She enjoys doing the experiments with an adult but the instructions are clear enough for her to follow and do them on her own."
– Debi
"I have to hide it sometimes because he will open his box before homework is taken out of his backpack. I love that he's learning about science, by doing it!"

– India
"My grandchildren ages 10, 9 and 6 absolutely love receiving their monthly science box. They work on the experiments together and their parents enjoy them too! There is enough in each shipment for all three children to learn from and enjoy."
– Jann
"Every box sparks great conversation, promoting our girls to ask more and more questions."
– Amanda
"I have been receiving these boxes for over 2 years. Not only do my 4 nephews enjoy the experiments, but I use an experiment weekly to teach Sunday school and the kids LOVE it!"
– Stephanie
Share your science discoveries
with us on Social Media