Test the Power of Sunscreen with UV Color Changing Beads
Mom always warned you to never look at the sun, but what are you to do when your teacher encourages it?
Don't worry… the kids are in the capable hands of Solar Science expert and teacher, Jim Stryder. I recently met up with Jim at the Western Colorado Math & Science Center in Grand Junction, Colorado where he showed me his latest science demos and experiments that are really getting kids jazzed about science.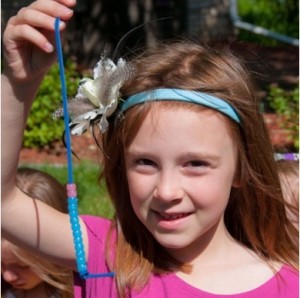 Jim is fascinated with UV Color Changing Beads and how they can be used to uncover "invisible" ultra-violet light. These beads change color (from white to a variety of colors) when they are expose to sunlight (UV light) and change back to white when you go indoors.
Literally thousands of teachers use them to teach kids about UV light and how to use the scientific method to test the power of sunscreen.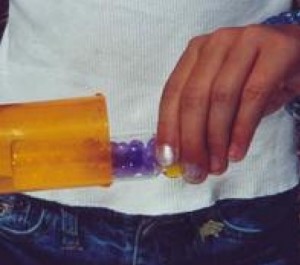 Jim (this guy is really smart!) recently discovered that pill bottles are made out of a special plastic that blocks UV light to protect the medication inside. Kids can use the bottles with UV Energy Beads to test the effectiveness of their sunblock and learn about ultra-violet filters.
Do you want to try this yourself? We've posted the entire Blocking UV Rays experiment and how to turn it into a science fair project in our Experiment Lab.
https://www.stevespanglerscience.com/wp-content/uploads/2017/07/steve-spangler-science-logo-435.png
0
0
https://www.stevespanglerscience.com/wp-content/uploads/2017/07/steve-spangler-science-logo-435.png
2004-09-14 23:31:56
2015-07-28 21:11:38
Test the Power of Sunscreen with UV Color Changing Beads