The Spangler Science Club

If your child has expressed an interest in science, or even if he/she hasn't, a membership in the Spangler Science Club is the perfect gift, for no child can resist a box full of awesome toys and experiments every month in the mail!
With the help and advice of science teachers and education experts from all over the nation, Steve Spangler has created the perfect learning experience.  In an interview with the Wall Street Journal, Steve said that. . .
If we're going to make a difference and meet the challenge of 21st century learning, we need more than cute ideas and cookie-cutter activities to truly inspire the next generation of scientists.
Every box your child will receive from the Spangler Science Club will be packed full of interactive and hands-on activities and experiments created by Steve Spangler himself.  Be prepared for all kinds of bangs, pops, and strange noises, and many excited squeals and shouts.  The contents of every box will inspire every recipient to want to climb upward and onward in knowledge, and learn more and more.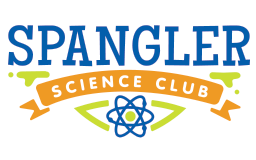 Every month, your child will get a box in the mail, addressed to him/her personally, and filled with more than a dozen awesome themed tools, ideas, products, and resources, all with step-by-step instructions all the necessary items to explore every category of STEM.  The Spangler Science Club is tailored for children in grades K-6, but that doesn't mean younger and older kids won't love it, too!
As with all Spangler Science experiments and products, the real science behind each box's contents is always included, making this science club a genuine SCIENCE club, as well as a personalized treasure chest that arrives in the mail each month.  In addition, each month's kit includes a guide for the adult who is helping the child with the experiments.
Many teachers are subscribing to the Spangler Science Club, as well, to make sure their students are exposed to STEM experiments.  If your PTO is looking for a project, this would be a fantastic one for the classrooms of America.
Everything you need will be included in the box.  Just add water!
https://www.stevespanglerscience.com/wp-content/uploads/2015/09/club.jpg
720
1280
https://www.stevespanglerscience.com/wp-content/uploads/2017/07/steve-spangler-science-logo-435.png
2015-09-18 18:51:07
2017-07-18 09:34:31
The Spangler Science Club