HALLOWEEN SCIENCE PARTY
If you were invited to Steve Spangler's
house on Halloween, you would be
entertained and amazed by these
Halloween favorites. Designed for the
home or school party, the kit features
more than 12 spooky experiments.
Buy Now
GHOST SCIENCE KIT
Ghosts appear and disappear like magic…
or is it science. In this kit you'll receive
dehydrated ghost eggs that reappear
when you simply add water. Ghost eggs
are invisible to the eyes but you can feel
them when you dip your hand into the jar.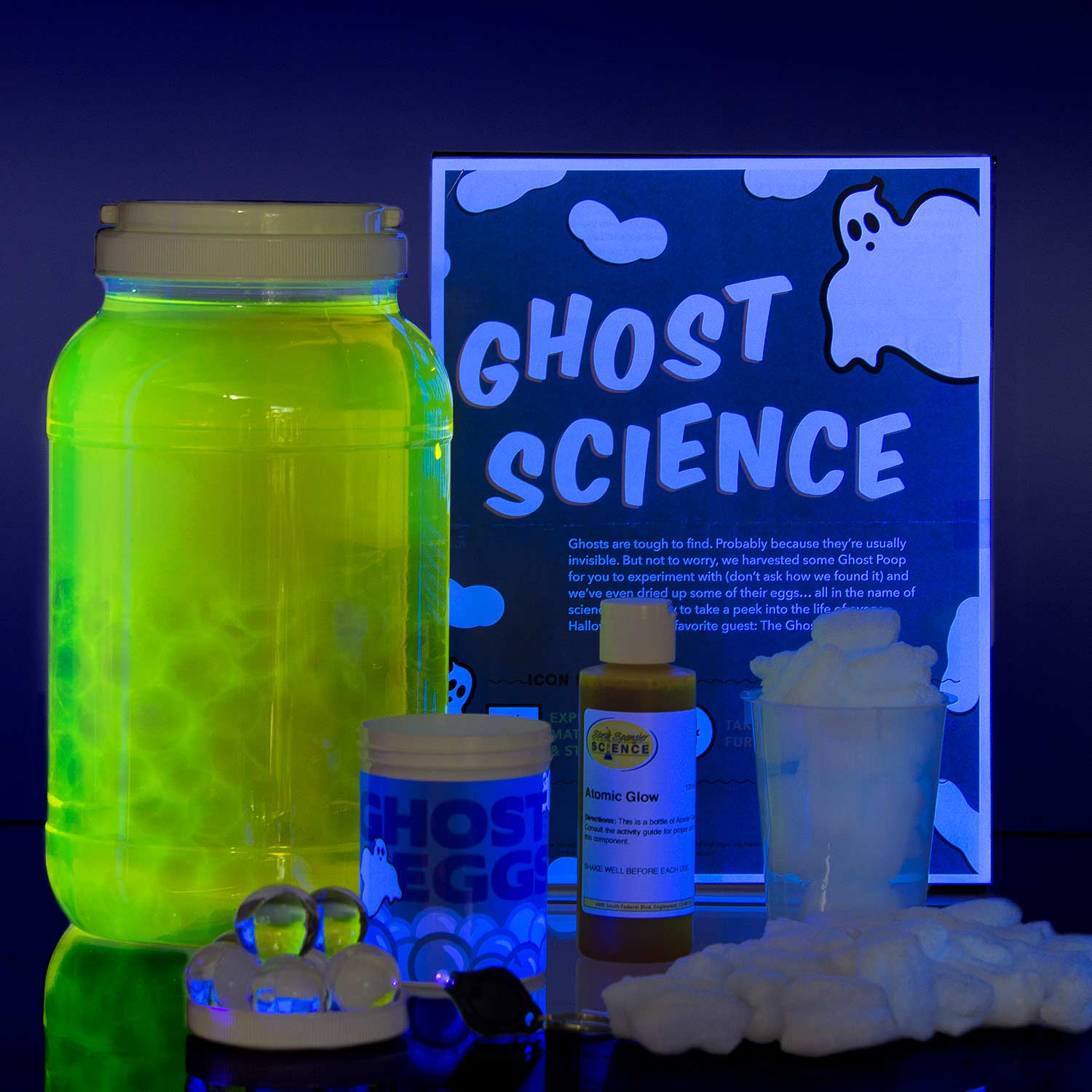 Buy Now