Frequently Purchased Together
1
Learn how to build circuits and create your own Atomic Glow night light

The kit comes with the essential materials you'll need to conduct many experiments, take-it-further activities and challenges for 1 – 4 children per kit
Electron Circles, Circuits 'n Circles, A Current Kit, Power Loops
7 Experiments are included in the colored Activity Guide
Electricity is an amazing part of our everyday life and we expect it to be there whenever we need it. In this kit, we will explore the following questions: What is an electrical current? What does a switch do to a current? What is an electrical circuit and what happens if you break it? Should a circuit be opened or closed? What is a short circuit? How does electricity make colors on a computer screen? Why do batteries have those math signs (+) and (-) on them? Finally, what is an LED, how does it work, and why is there a bunch of them in this kit?
Create an unforgettable learning experience for both you and your child
This STEM Science Kit includes all the materials you need to conduct all 7 experiments, suggestions for take-it-further activities and challenges for 1-4 children per kit. You'll also receive two activity guides! The young scientist guide has step-by-step instructions for each lab, along with questions, and more challenges. The adult helper gets a guide including all the science behind the labs.
What Happens When the Lights Go Out?
It's human nature to enter a dark room and reach for a switch to turn on the lights. In fact, most of us don't even think about it; we just do it. Even in a widespread power outage caused by bad weather or someone's goof with a machine, you say, "Holy cow, the power's off!" What do you do then? You reach for a switch… it's automatic.
For Teachers, Parents, Grandparents, and All-Around Science Adults
We haven't forgotten about the new STEM and STEAM initiatives in our schools, bringing Science, Technology, Engineering, (Art), and Math together to make young scientist into real thinkers!
Each Experiment Comes with a Video Explanation
Our Activity Guide features a link that lets you watch each experiment first!
What's Included?
STEM Science Kit

7 Experiments

Suggested take-it-further activities

2 Activity Guides
The kit comes with the essential materials you'll need to conduct many experiments, take-it-further activities and challenges for 1 – 4 children per kit.
You'll also receive two instruction guides – one for the scientist and a top secret document for the adult science helper. The easy to follow step-by-step instructions guide the learner through the scientific method while providing open-ended activities to promote further learning. The adult helper's top secret document contains the science explanation behind all of the experiments and answers to all of the science questions. Best of all, you'll receive helpful tips and suggestions for ways to work with your child to create an unforgettable learning experience.
BONUS – Each Spangler Science Club kit comes with video lessons to help visual learners easily grasp the concepts and excel the learning process.
Safety Information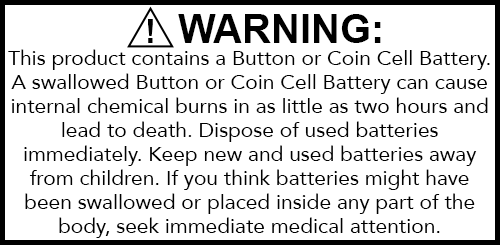 Recommended age 8+.
Be the first to review...
Share your thoughts!
Let us know what you think...