Frequently Purchased Together
Product Description
When you place your hand around the large glass bulb on the bottom of the Hand Boiler, you'll see the colorful liquid begin to shoot up the twisting, turning tube. Once at the top, the colored liquid will begin to bubble' just as if it were boiling!
This is a classic science toy that was once referred to as a "love meter" to determine if someone was hot or not. Go figure! Today, it's a beautiful piece of scientific apparatus that is sure to be a favorite on your desk or shelf.
Recommended for ages 13 and up.
What's Included?
Individual Hand Boilers come in assorted colors (blue, green, purple, or red)
Colors and styles will vary based on availability. We will try our best to accommodate special requests.
4-Pack of Hand Boilers are normally assorted colors but may have duplicate colors
How Does It Work?
When the gas in the bottom bulb is heated with your hand, the increase in temperature creates an increase in air pressure. This increased pressure pushes the liquid up the tube to the top bulb. When all of the liquid transfers from the bottom bulb, air bubbles are forced up the tube, causing the liquid in the top bulb to appear to "boil."
In a closed container, as the temperature goes up, so does the pressure. This is called Charles's law. As the temperature increases, the molecules of gas in the container move faster, which increases the pressure. As the pressure increases in one of the chambers, the liquid will be pushed into the other one. Notice how hand temperature varies in different people and compare your data with others in your group. Then decide who's hot and who's not!
Specifications
Size
Hand Boilers are approximately 6.5″ (17 cm) tall, 1.5″ (4.5 cm) bottom bulb diameter, 1.25″ (2.5 cm) top bulb diameter
Colors?
What colors do they come in/Can I choose a color?
Single Hand Boiler – We have 4 different colors that we offer – purple, blue, red, and green. If you call and talk to one of our wonderful customer service representatives they may be able to help you in getting your preference. We will do our best to meet your request, but keep in mind there are no guarantees.
Set of 4 – The set of 4 will come in an assortment of colors. If you have a preference please call our customer service representatives and they will assist you.
Fragile
Are they fragile?
Yes, these are fragile. The liquid is contained in a thin glass structure and as we all know, glass is breakable, which leads us to advise taking extra precautionary measures when using around young children.
Share your thoughts!
Let us know what you think...
Fortune Telling Fish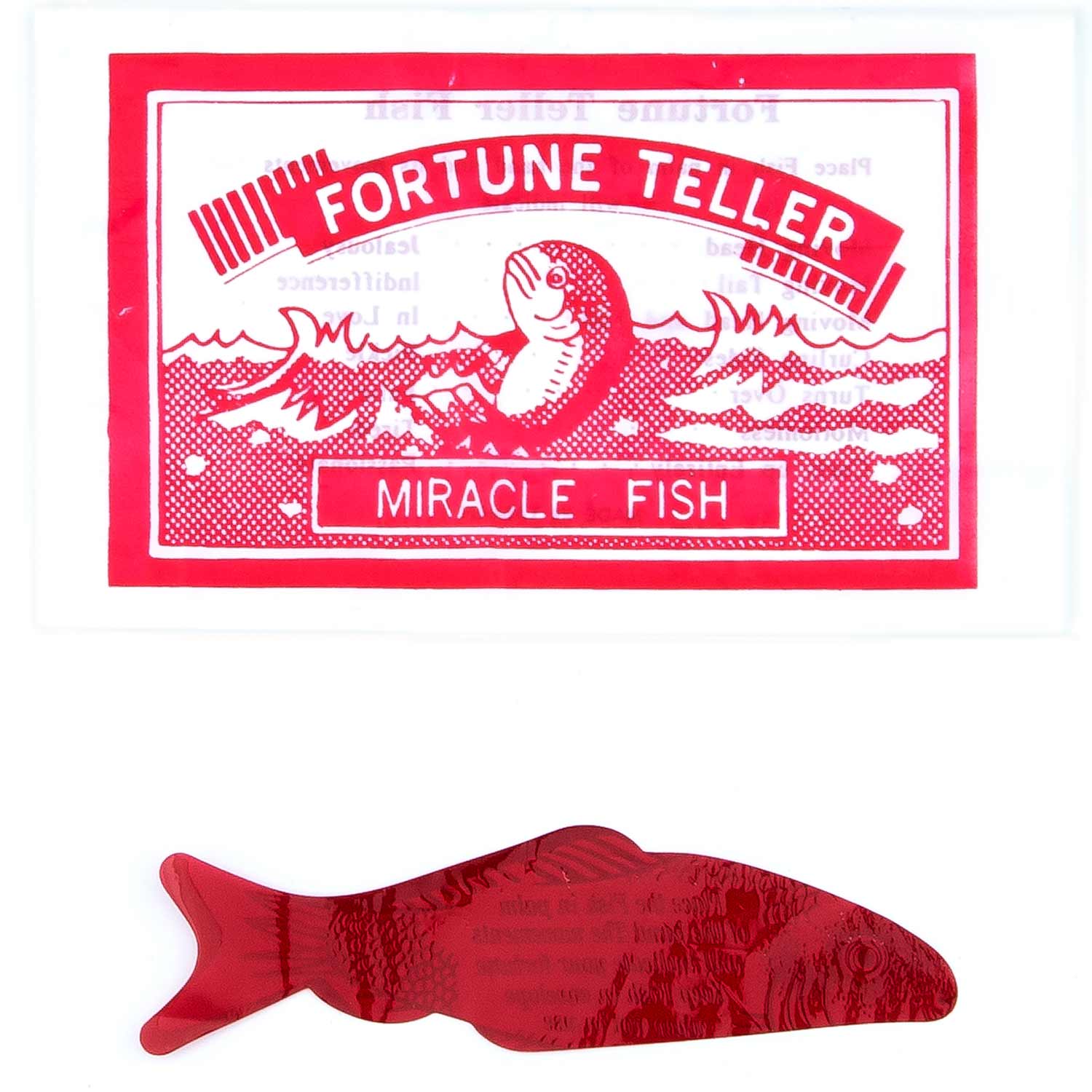 Halloween Science Party