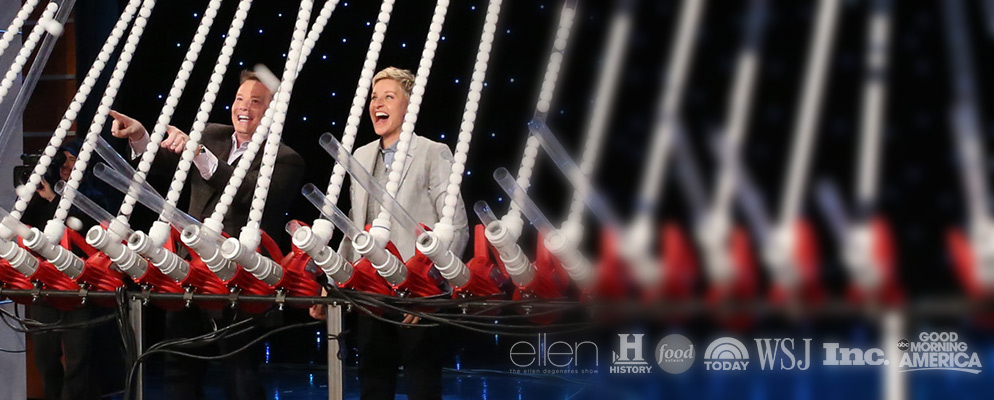 Inspiring the Next Generation of Scientists & Engineers
™
TEACHER
America's Science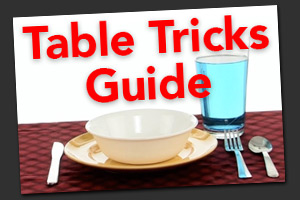 Sign up for Steve Spangler's
Holiday Table Tricks
Visit the Store - Customer Favorites this Week
Big Bag of Science
It's an ENORMOUS science kit containing loads of Spangler favorites for a great value. The 30-page instruction manual will guide you and your young scientist through each experiment with easy to follow directions and simple science explanations.
Naked Eggs and Flying Potatoes Book
Naked Eggs and Flying Potatoes is a geek-chic look at Spangler's latest collection of tricks and try-it-at-home activities that reveal the secrets of science in unexpected ways. Amazing photographs accompany the step-by-step instructions, and simple explanations uncover the how-to and why for each activity. Make potatoes fly, bowling balls float, and soda explode on command.
Kinetic Sand 5kg
It looks like ordinary sand, but a special polymer turns Kinetic Sand into a magical material you can easily shape and mold without the mess. Kinetic sand sticks to itself and nothing else and it never dries out. Guaranteed hours of fun and play. Ages 3 and up.
Read the Spangler Science Blog
Dry ice is great fun all year, of course, but there's just something about October and Halloween that really brings out the coolest dry ice experiments. One of my favorites is also one of Spangler Science's simplest experiments.  All you have to buy is the dry ice, and dry ice is very inexpensive.  (Most grocery stores are happy to sell you a [...]
For some students, the science fair is coming up pretty soon, and it's high time they started thinking about some cool experiments. For other students, the science fair is a long way off, but even so, it's never too soon to start thinking about some cool experiments. Whether you need some ideas really soon, or whether you'll need some ideas down the road [...]
Halloween is Steve's favorite time of year and he believes it's not the same without a little ooey, gooey, spooky fun! To make your Halloween super slimey, Steve is giving away 20 - 32 oz Slime Kits beginning Oct 1 through Oct 23, 2015. Five winners will be announced each Friday and will receive Steve's Green Slime Kit, originally formulated by Steve for Hollywood special [...]
About Steve Spangler Science
If you've never experienced Steve Spangler in person, you've probably seen one of his viral science experiments while watching television, surfing YouTube or observing your kids as they turn the kitchen into a mad scientist's laboratory. His incredibly popular Mentos and Diet Coke experiment literally propelled this Colorado-based company, Steve Spangler Science, into a new orbit as the go to place for cool science toys and educational resources for making learning fun.
Since 1991, the company has created over 600 educational products and hands-on science experiments for children, parents and teachers. One of the secrets to the success of this company is a principle called The Spangler Effect – the act of creating an educational experience that's so fun that people don't even realize they're learning. Let us help you create your own unforgettable learning experiences.